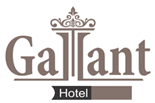 Gallant Hotel
No 68 Van Don Street, Bach Dang Ward, Hai Ba Trung District, Hanoi City, Vietnam |
T. +84 (024) 3984 4466 |+84.968.097.755 |
F. +84 (024) 3984 1900 |
Terms & Conditions
Please kindly read our terms and conditions carefully:
On booking online or signing our booking form when making reservation over the phone, fax or by email, you are deemed to have read and accepted our Booking Conditions, and are accepting the terms of these conditions on behalf of all persons in the party.!
By entering the site you accept these terms and conditions. The terms and conditions are subject to change at any time, and it is your responsibility to check these terms and conditions regularly in case there are any changes. Continuing to use the site after a change has been made is your acceptance of those changes:
1. Reservation:
All services should be booked through our Hanoi Head Office.The contact address and telephone / facsimile are as bellow:
GALLANT HOTEL
Head Office: 68 Van Don Str - Hai Ba Trung - Hanoi
Official Web: http://www.gallanthotel.com
Central Mail: info@gallanthotel.com
OfficeTel: +84-4-3984 4466 * Fax +84-4-3984 1900
2. Confirmation:
Upon receipt of your request, Gallant Hotel's team will check and inform you about availability. Your booking is considered confirmed when we receive your acknowledgment.
3. Hotel Voucher:
Hotel Vouchers will be issued to you after we receive your final confirmation.
4. Warranty:
In some cases, to hold your reservation, Our hotel will require your credit card details or guarantee. We will email you a credit card authorization form. To validate the guarantee, you will have to fill the form with all required details and return to us by fax or email.
5. Deposit:
A deposit of minimum 25% (depend on each booking) will be requested to guarantee all reservations. This deposit can be made by Bank Transfer to our company's account advised below. And the rest of the amount can be paid upon arrival in Hanoi or Our Hotel Adress offices in by your CASH or credit cards: Visa, Master, American Express....
6. Payment:
Payment can be made by Bank Transfer payable to our Bank Account, and all banking service charges will be borne (bear) by the payee.
Name of Beneficiary :inform when paying.
Beneficiary's Personal Address: inform when paying.
Name of Beneficiary's Bank : VietcomBank Hanoi (BANK FOR FOREIGN TRADE OF VIETNAM - HANOI BRANCH)
Address of Beneficiary's Bank : Street., Hoan Kiem Dist., Hanoi, Vietnam
Beneficiary's Account No.: (in USD or VND)
Swift Code :
7. Cancellation:
With booking online :
- Free charge if cancel 5 days before arrival date.
- Charge 100% the 1st night if cancel within 3 days before arrival date.
- Full charge and no refund if cancel on arrival date or no show.
8. Refunds:
Refunds and their method will be affected as agreed between you and Hotel unused services, and timely cancellations. Again, we will not charge you any amount for our work, however bank fees, if applicable, will be for your account. For Further More Detail of payment, pls direct contact at: info@gallanthotel.com
Why with us?
Value money Low cost guarantee
Cleanness and safety
No hidden cost, fees
Flexible cancellation policy
Secured payment modes
24/7 customer service
Longer stay-bigger discount
Online consultation
Reviews
by Còm ỉn. on 06-11-2014

by PhươngNga Bùi. on 27-10-2014